Davaar offers workshops, groups, online training, professional supervision, tailor-made training and Webinars to Health Professionals, Police, Teachers, and all people working with people. To see details of our online training, select 'Training' from the navigation menu at the top of any page. All Davaar training is eligible for CPDs. To read further information about an event, click on the title of the item from this event calendar.
There are no upcoming events to display at this time.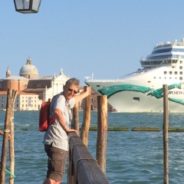 A new year begins and with it endless possibilities and choices for the present and future. I received a lovely present in the post today. A calendar of photos which captured moments from a holiday I had in Italy last year, was hand delivered. Only twelve seconds were captured and yet so much more time, emotion, thoughts and friendships are held in those seconds. How many lifetimes do we humans live in a second? If we were to capture 60 seconds of delight, joy and enjoyment that we experienced in a day how much richer would we be, I wonder. I...
read more