Davaar Consultancy Training & Development offers many options for training.
We offer scheduled workshops and groups at our offices in Coorparoo in addition to tailor made training on many different topics.
Tailor Made Training
Davaar develops individual tailor-made training for health professionals who are required to do so by their organization or regulation board. Tailor made supervision and mentoring is also available.
Some of the individual tailor-made training we have developed to date:
Professional Ethics for Nurses, Pharmacists and others
Medication Administration
Professional Boundaries
Effective Communication
Workshops & Groups
Our workshops and groups are limited to 16 participants (the writing workshop is limited to 8), so it is important to register early to ensure your place. If the number of participants is sufficient, delivery of our workshops at your work site can also be arranged by negotiation.
To thank prior participants for your loyalty working with us, when you have attended three of our workshops the 4th one is offered free.
Workshop Registration:
Download this Registration form (pdf), to register and submit payment for a workshop.
See our workshop schedule here: Davaar Calendar
In response to feedback from our participants, we offer the following two day workshops.
Role Theory – Working beyond the diagnosis of Borderline Personality Disorder
Solution Focused Approach – Creating Solutions with Clients, with Colleagues†
Professional Boundaries II – Being Close While Being Distant with Clients, with Colleagues: Revisited and Extended
Cutting in, Cutting through – Working With and Understanding Clients who Self Harm
Strengthening Professional Identity when Experiencing Workplace Bullying
Webinars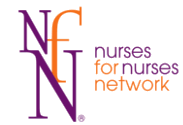 Online workshops offered through the Nurses for Nurses Network. Webinars are available to all Nurses for Nurses Network members free.
Register: Nurses for Nurses website