Hello, 2013
A hearty welcome to 2013 and I hope that you had a celebratory time over Christmas and New Year.
Here at Davaar its time for us to focus on the year ahead, in terms of workshops and training for 2013.  If you've taken a look at our calendar you'll be aware that we have a busy year already scheduled and there's still more in the pipeline. Our two day workshops kick off in February with our Professional Boundary workshop, followed later in the month by our inaugural workshop on Complex Trauma. I look forward to the learning, both for myself and the participants, in both of these workshops.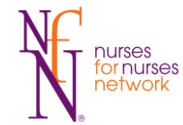 March will bring the Nurses for Nurses Network conference in Adelaide, and I'm excited to be be presenting a full day workshop – "Professional Boundaries: Are you Game to Cross the Line?".  I hope to see you there.
Meanwhile, I am constantly reminded of the integral link between customer service, effective listening and boundaries when I am engaging in the world. I had an example at a festival I attended recently. A friend and I wanted coffees and approached a cafe to order same. The staff in the cafe exuded friendliness and high energy and engaged the customers in light banter. All good, until it came to actually getting the orders correct, which was less effective. Indeed we had presented our own 'to go' cups for our coffees and as I stood back I noticed one of our cups making its way into the hands of another customer. In the grand scheme of life it is the tiniest of incidents, but in noticing that event, I had the opportunity to indulge in reflecting on workplace behaviour.  I wondered, how much do we miss in our communication with one another when we don't pay full attention to what is being said in the moment and, in terms of professional boundaries how easy it is to make a mistake, transgress a line when we are so busy being friendly that we forget to pay attention to the role we are paid to be in?
I believe that having the capacity to slow down in the moment and really hear what's being expressed is very important in all professions. I think its especially important in areas such as health and education. To slow down our busy thoughts, to take a breath and engage from a thoughtful place, is vital when considering professional boundaries.  The ability to respond thoughtfully to another, rather than react to what is being said is a foundation for building healthy relationships. Developing clear expectations about what is acceptable within a relationship (professional and personal) ensures a smoother journey for people to travel in the relationship. I continue to learn the fine art of responding rather than reacting, and some times I even achieve my goal of being thoughtful before I speak.
Until my next entry… thoughtful times ahead.
Many cheers,
Wendy