Polo Shirts – What golf teaches me about Boundaries
A good game has many characteristics. Important points like knowing the rules, employing strategy, & warming up before a shot, which can be all applied when working with clients to help ensure interactions or interventions don't go off course.
"What golf teaches me about Boundaries" came from an idea Wendy had during a game while preparing to present to a conference in Singapore, and again we get to support a worthy cause.
For $40AUD you can have one of these stylish polo shirts, and $5 of that will go to one of our favourite charities: Rotary Health – Lift the Lid on Mental Illness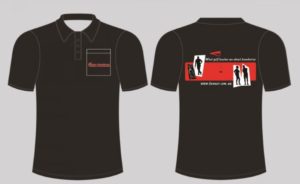 Some examples:
Warm-up to prepare for shots, and prepare for client interactions for good outcomes
Choosing the right club, and the appropriate therapeutic intervention is key
Stay on the fairway for fewer strokes and make client relationships less risky by understanding the professional boundaries framework
Understanding the context of the whole course is as important as recognizing the bigger picture with clients
Avoid sand traps on the course; similarly, learn to recognize and avoid red flags at work
Aim to play the 'long game', ensuring you have the support to sustain yourself in the job to prevent burnout
A strategic game is a stronger game, and choosing suitable strategies with clients is vital
Seek guidance from a pro to improve accuracy, or confer with trusted colleagues or supervisors to enhance client outcomes
And most importantly, be open to the game taking you on a different course, or an interaction with a client starting a different journey.

Available in 4 sizes (S, M, L, XL), in black.
Contact

debb@davaar.com.au

with your order. Include size(s) you would like and Debb will respond with confirmation and payment details.
We are excited that from every order you'll be giving $5 to a charity that Davaar is very proud to support.
Click the logo below to learn more from their website.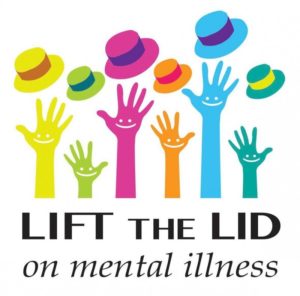 Purchase your polo shirt and help Rotary Health Lift the Lid on mental illness.