New to Davaar – Tee-Shirts
We were captured by the statement "…and that's enough now", and we're hoping it inspires you too.
In fact, we were so struck by it, we simply had to make t-shirts that proclaim it loud and proud – "and that's enough now".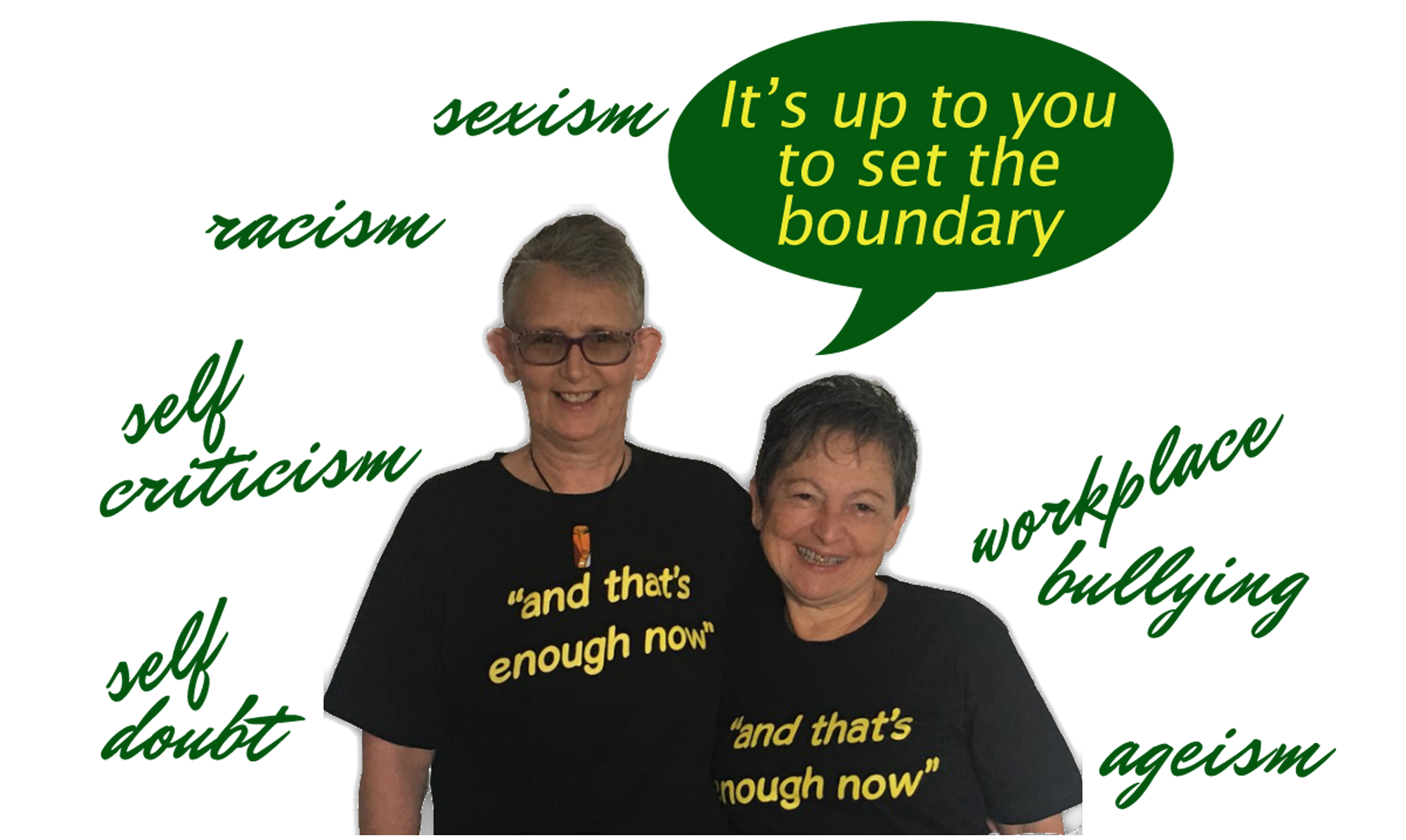 There is so much occurring in the world that is very good. Think of the work of charities, think of the work of kindness and compassion from one individual to another, one group to another, one community to another. We have much to be glad about.
But something dreadful happened recently that prompted this statement. The devastating and deadly events that happened recently in New Zealand have appalled many. In the wake of the tragedy, The New Zealand Prime Minister Jacinta Ardern stated, "The answer lies in our humanity. We each hold the power – in our words, in our actions, in our daily acts of kindness."
Her words offer strength, compassion, and hope, and also remind us that we have both the power and the responsibility to not only offer kindness and grace into the world, but by the same token to set a boundary when someone steps over the line.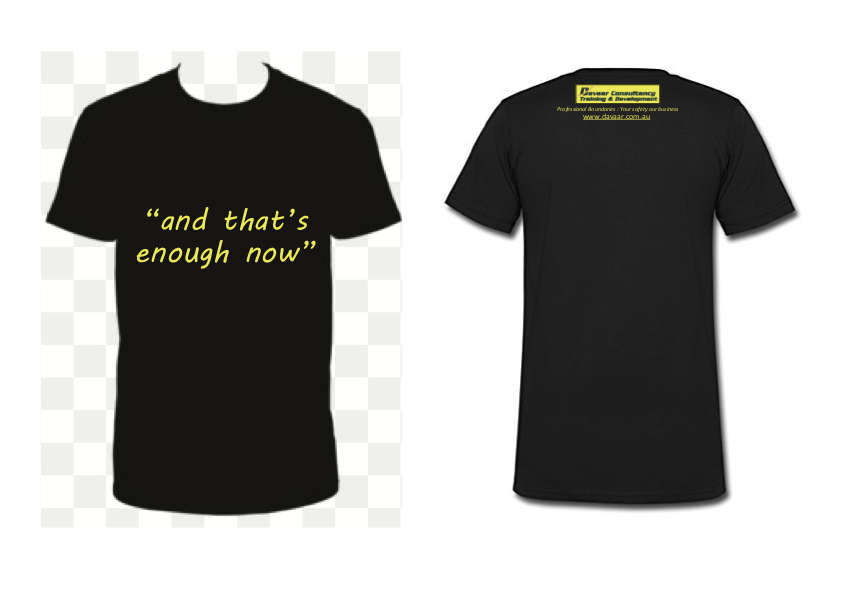 We've worked with thousands of individuals in both training and supervision, many of whom have experienced workplace bullying, or find themselves caught in spiral thinking about not being good enough, or who struggle with establishing limits when it comes to professional boundaries.
One of the scripts we assist them to speak in the relationships they have is to say to the other and themselves when it's appropriate, is  "and that's enough now" … That's enough bullying, that's enough self-doubt, that's enough sexism, ageism or racism. That's enough for this professional relationship we are in!
For $30AUD you can make this statement too, and $5 of that will go to one of our favourite charities.
Contact

debb@davaar.com.au

with your order. Include size(s) and which foundation should get your $5
We'll respond with confirmation and payment details. Available in 4 sizes (S, M, L, XL), in black, with yellow print.
We are delighted to add that from every t-shirt purchased for $30AUD you'll be donating $5 to one of the charities that Davaar is proud to support.
Click their logos below to visit them on the web.
"and that's enough now" … words to say internally or externally, hearing the words spoken with compassion and respect for self and other can really create a change for the one who speaks the words.
Purchase your t-shirt and tell us where you wish your $5.00 to be donated.