Dr Wendy's Blog
Through Dr Wendy's blog I aim to provide helpful and informative posts that add to the personal and professional lives of my readers.
With over 30 years as a health professional (clinical, education and research), I have a strong interest in better education and training for all people working with people. I'm passionate about things like Professional Boundaries, Nursing, Training, Professional Supervision, links between childhood trauma and mental illness and workplace bullying. I've been training in Psychodrama for over 20 years  – some might say a life-long learning – and I'm committed to using experiential learning in the work I do with individuals and groups.
I also have the great honour of being invited to regularly present and facilitate at national & international conferences on the topics of boundaries, bullying and mental health in the workplace.
I hope that you'll take a few moments to see what I have to say, and I encourage you to respond with your comments. I'd love to hear your opinions and insights on the topics I discuss here, to have you a part of this conversation…
To read a post, click on either the title of the post, or the 'more' link at the end of an entry below.
If you'd like to subscribe to our blog feed, click the RSS icon here to receive our entries in your feed reader: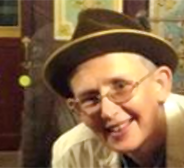 Welcome to our World
You are either one of our existing customers, or you found us in an exploration of the internet universe.
This is my first blog post and I am delighted to experiment with a welcome to our new website.  All of us at Davaar are excited with our new look and I want to give a big appreciative thank you to Nikki for your work in pulling this together. (more…)