Hello, 2013
A hearty welcome to 2013 and I hope that you had a celebratory time over Christmas and New Year.
Here at Davaar its time for us to focus on the year ahead, in terms of workshops and training for 2013.  If you've taken a look at our calendar you'll be aware that we have a busy year already scheduled and there's still more in the pipeline.
Read More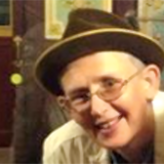 Welcome to our World
You are either one of our existing customers, or you found us in an exploration of the internet universe.
This is my first blog post and I am delighted to experiment with a welcome to our new website.  All of us at Davaar are excited with our new look and I want to give a big appreciative thank you to Nikki for your work in pulling this together.
Read More